sueddeutsche.de World Cup Stock Exchange Online broking - with football teams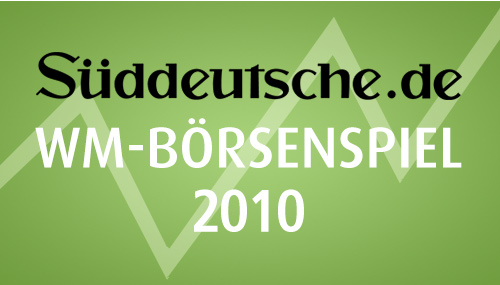 Description
Neopoly developed this stock exchange game for the WC 2010 in South Africa for sueddeutsche.de. Users can trade all participating teams as shares in a virtual portfolio.
Users are obliged to react quickly to value changes, e.g. in case a goal is scored. All users are listed in a ranking, the best traders win valuable prizes.
Moreover, numerous renowned experts present their choice of shares and transactions in "public" portfolios which are accessible to all users.
Keyfacts
Category

Stock games

Timespan

May 2010 - Jul 2010

Client

Süddeutsche

Project link

http://boersenspiel.sueddeutsche.de