Univision Deportes Fantasy - Liga MX 2017/2018 Starting the next fantasy season!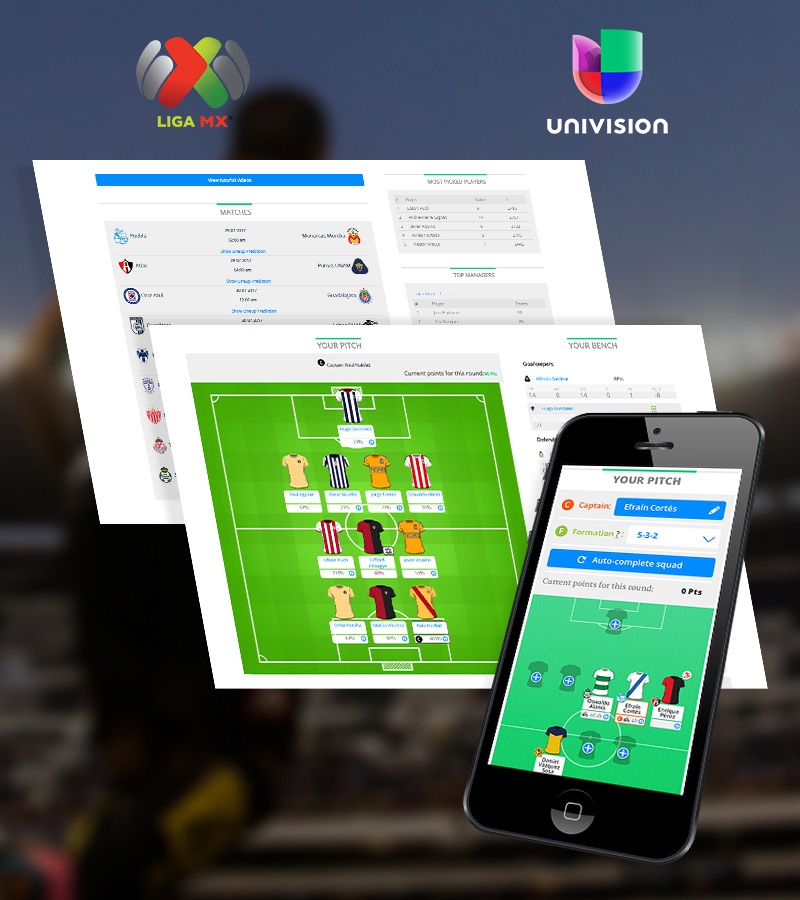 With proven technology and a modern and responsive design the successful fantasy manager faces the next season.
The game features live scoring and fluctuating transfer values, which make it even more exciting.
Platform
Category

Fantasy Manager

Timespan

Jun 2017

Client

Univision Communications Inc.