Sticker album World Cup Russia Virtual sticker collection for the 2018 World Cup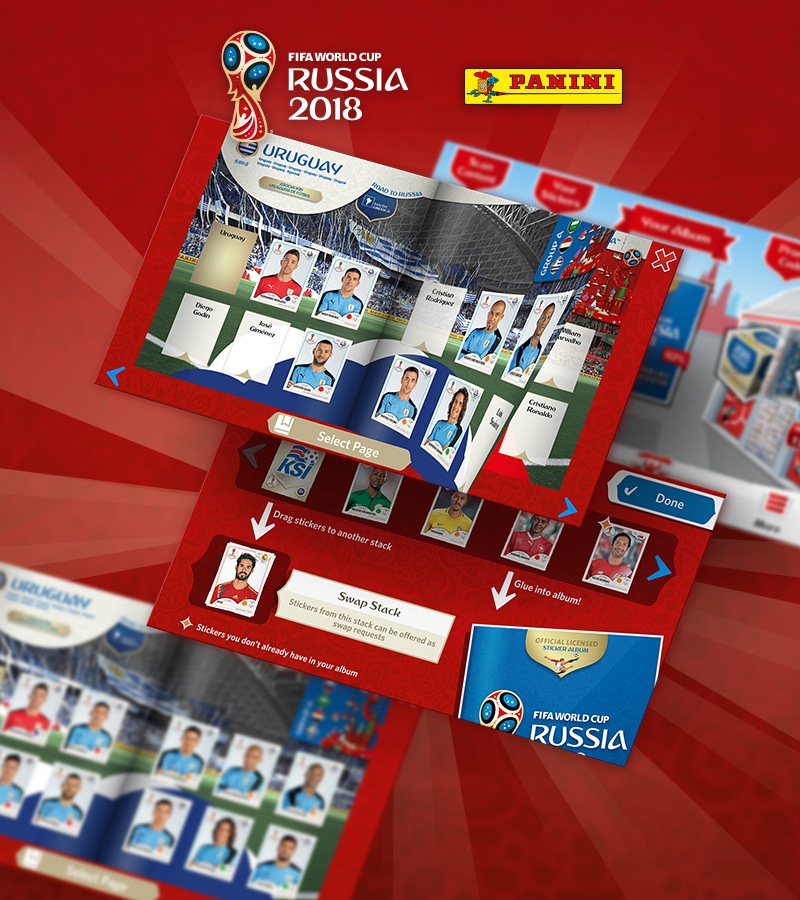 The virtual sticker album series continues with the World Cup 2018 in Russia. Once again, the users are able to collect the stickers of all of their favourite players from the World Cup. The players receive new sticker packs every day and can swap duplicate stickers with their friends through collectors groups or with other online users. Enter codes from the Back of printed Panini stickers or use Promo codes to get more stickers!
In June 2018 the sticker album reached a scope of over 6 million users!
Platform
Category

Stickeralbum

Timespan

Mar 2018

Client

Panini, The Coca-Cola Company

Localization

7 languages

Players

6.749.449 active players

Codes

3.615.336 entered codes

Swaps

221.868.350 successful swaps

Album status

902.598 completed collections