Panini Adrenalyn XL™ Ligue 1 2016 Official trading card game!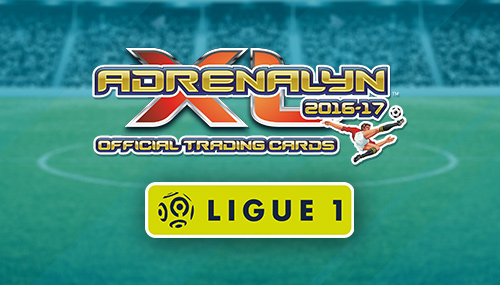 Description
In this exciting online game users compete with a collection of cards with players values ​​against each other. The game concept here is similar to the style of play of Super Trumps card games.
Similar to the printed trading cards allows Panini collectors also a virtual collection- and game concept. The user therefore has to collect double the fun his favorite football players and let them compete against other users from around the country.
At the beginning each user receives a starting collection of 14 player cards of different teams. The user has the option to expand his virtual card collection by entering codes which are located on the back of the printed card or player performs tasks within the game.
Once the user has positioned his player card in his desired lineup, you can start the actual game. Start a quick match via the new fast matchmaking mode that ensures a challenging opponent within your skill range, or challenge one of you friends directly.
Additionally you can participate in exciting tournaments against hundrets of other players.
In all modes the user selects one by one from his cards based on the player values. The user who chooses the first card determines the basis of which values ​​the opponent must select their cards. If he chooses the attack value of his card the opponent must select their cards based on the defense value. Once each player has chosen a card, all the selected values ​​are compared and the user with the numerical higher value wins the round. Depending on how many users participate in the game and how many cards per user are played, the number of gambling rounds varies.
If the values ​​of the user corresponding to the same number, there will be a tie break. The break is judged on by the higher total value of the played card.
Users earn ingame achievements that reward them with virutal coins. Those can be used in the ingame shop to buy extra player cards or modification cards.
The official mobile version allows cross-platform gaming between desktop computers, iOS devices and Android devices!
Related
Keyfacts
Category

Adrenalyn XL

Timespan

Aug 2016

Client

Panini