Kapitalspiegel Stock portal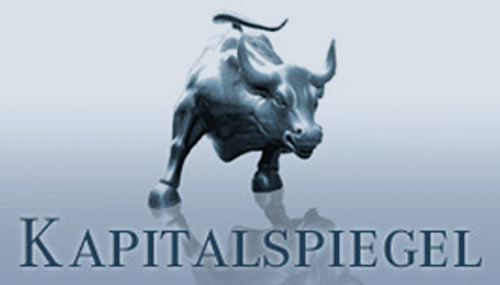 Description
The "Kapitalspiegel" processes the daily stock and economy information into value-relevant topics. This allows you to use your time to make the right decisions. This project was developed for Beerenbaum Media GmbH.
Every sunday, the "Stock Exchange Mirror" is published, a weekly review with exclusive reports on actual topics from the area of finance and stock exchange.
Furthermore, the "Kapitalspiegel" offers a virtual portfolio that only features shares that have been thoroughly examinated and evaluated. Only shares with a potential of more than 100 per cent are featured.
Use the "Kapitalspiegel" as a useful tool which reveals interconnections in the world of stock exchange even before they develop.
Keyfacts
Category

Web portals

Timespan

Jan 2006 - May 2010

Client

Beerenbaum Media

Project link

http://www.kapitalspiegel.de