Champions Challenge Quiz game for Champions League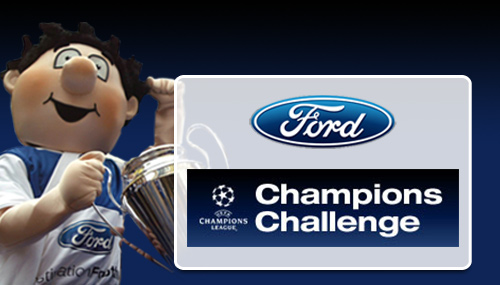 Description
The UEFA Champion Challenge is a quiz game on the Champions League. After registration, the user enters a quiz show and tests his knowledge on the Champions League, competing with up to 5 further players.
Every user now tries to answer correctly and as fast as possible. If the player answers correctly, he receives the remaining time as a bonus in points. After 10 questions, a winner will be awarded; furthermore, bonus points are awarded to the winner, depending on the strength of his co-players, and he may advance to the next level of difficulty.
A chat which is integrated into the game makes it possible for the players to exchange opinions and to help each other in the case of difficult questions.Users see the game surface and receive the quiz questions in their own language, while all users nevertheless play together. This makes it possible for players from multiple nations to play together in the same game.
Keyfacts
Category

Quiz Games

Timespan

Aug 2004 - Aug 2006

Client

UEFA